Pop Up Galleries and Exhibitions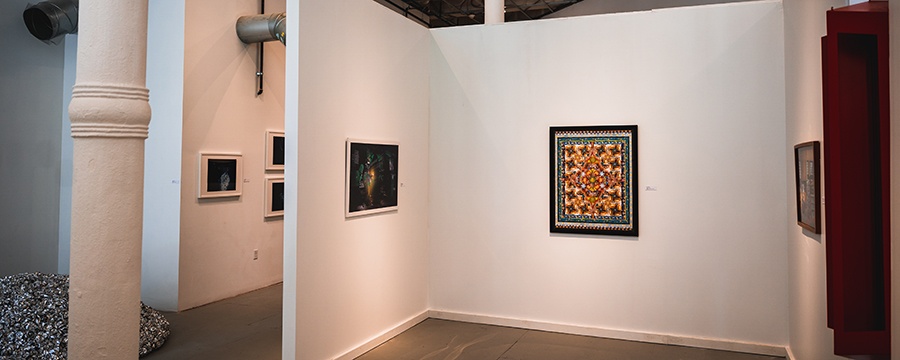 There is always something new in the Cultural District. Throughout the year, the Trust features unique pop-up visual arts exhibitions and new galleries in empty storefronts throughout the downtown area. Produced by the Pittsburgh Cultural Trust with many neighborhood partners, these projects often allow new voices in the visual arts to serve as guest curators, bringing exciting new artistic collaborations into the District.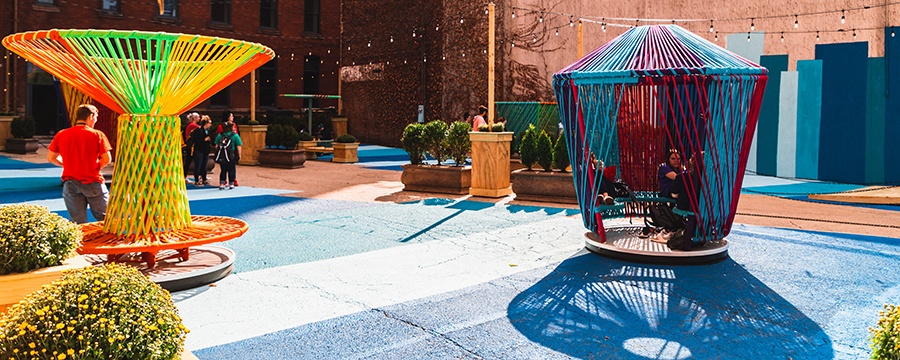 Trust Oasis
In support of the Trust's mission to develop and promote Pittsburgh's vibrant Cultural District, Trust Oasis (133 7th Street, Pittsburgh PA 15222) is a pop-up arts experience featuring four to five temporary installations each year designed to enliven your visit to Downtown and contribute to our city's tradition of infusing art into everyday living.
Current Installation:
No events are currently available. Please check back later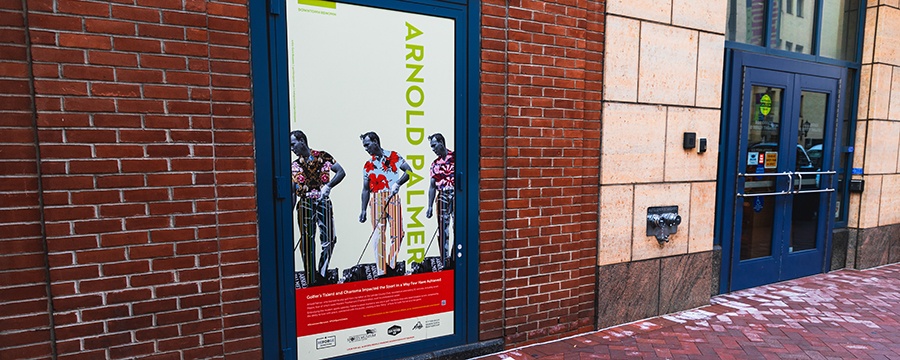 Downtown Renown
Sports is a serious subject for the Pittsburgh region, with a well-recognized fan base that reaches across the entire country. A long legacy of sports achievement has been well forged into the hearts of every Pittsburgher, and steadfastly remains wherever they may roam. The Pittsburgh Downtown Partnership, in collaboration with the Western Pennsylvania Sports Museum at the Heinz History Center, felt that those feelings offered a great opportunity to combine that enduring love of sports with a unique public art experience called Downtown Renown.
Featuring 14 artworks and stories that celebrate the careers of Pittsburgh sports icons and athletic groundbreakers, you're invited to explore the new series that features vibrant new designs from acclaimed artist Gavin Benjamin. Athletes featured as part of the series include Mario Lemieux, Franco Harris, Swin Cash, Dan McCoy, and others.
View a map of the exhibition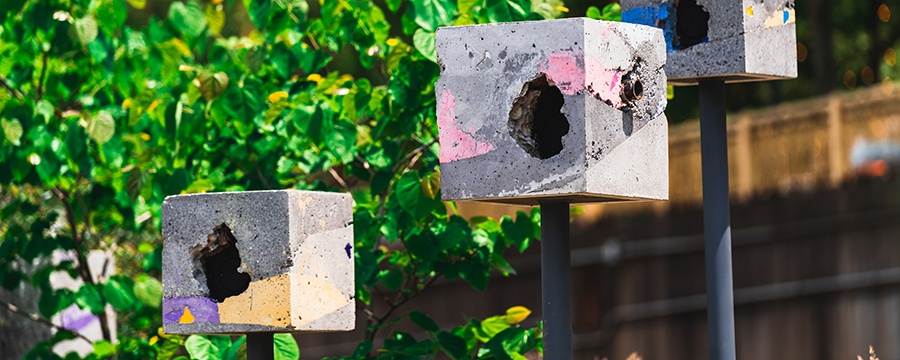 Invisible Ecologies
Currently, Allegheny Riverfront Park features an additional temporary exhibition from Riverlife entitled Invisible Ecologies. This project seeks to reveal the latent potential for human, plant, and wildlife interaction within the constructed urban environment. This sculpture repositions man-made materials found in the urban environment - objects like concrete, graffiti, and discarded plastic and glass - and aggregates them into a series of structures mounted on steel pedestals. The piece is arranged in a cloud‐like form reminiscent of a flock of birds along a path in Allegheny Riverfront Park. Each "house" is carefully designed with a ventilated wooden interior to provide shelter to native river‐edge bird species like eastern bluebird, house wrens, purple martins, tree swallows, and black‐capped chickadees, among others.