Arcade Comedy Theater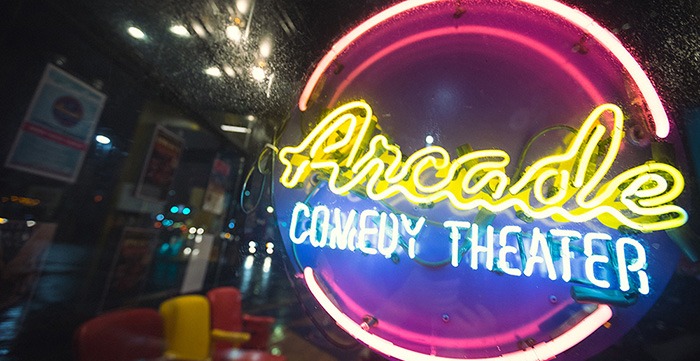 A fixture in the Pittsburgh comedy scene — Arcade Comedy Theater recently upgraded and expanded to it's new location at 943 Liberty Avenue. With two theaters running live shows simultaneously every weekend, there is never a shortage of laughs! Arcade showcases improv, stand-up, sketch comedy, children's shows, and variety acts. Arcade also offers classes and workshops for our performers of tomorrow. BYOB and free arcade games only sweeten the deal!
Arcade Comedy Theater's mission is to provide an interactive platform for players of all levels, both onstage and off, to experience various forms of theatrical comedy, from proven standards to offbeat styles. Our goal is simple: to elevate and advance the art of comedy in Pittsburgh.
See a full list of events at arcadecomedytheater.com.