Theater Square Box Office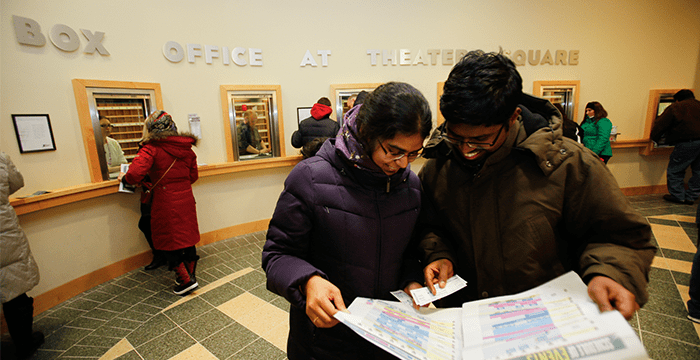 &nbsp

Designed by Michael Graves, in collaboration with WTW Architects of Pittsburgh, the Theater Square Box Office is located in Theater Square in the heart of the Cultural District, animating the intersection of Seventh Street and Penn Avenue. In addition to the box office, Theater Square is home to a 790-space parking garage, the Cabaret at Theater Square,The Backstage Bar, and a restaurant.

Patrons may purchase tickets to all Cultural District performances, regardless of venue or presenting organization, at the Box Office at Theater Square.
Box Office Hours
Monday through Saturday: 10 a.m. - 6 p.m.
Sunday: Noon - 4 p.m.
Call Center Hours
412-456-6666
Monday through Saturday: 10 a.m. - 8 p.m.
Sunday: 12 p.m - 8 p.m.